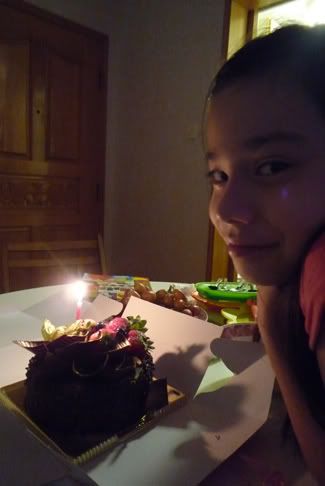 This
is that time of the year again! 9 years ago today, a beautiful little girl was born in the town of Angoulême (well, to be precise, it would be Saint Michel's hospital!) in France. We waited for her for a loooong time, but it was worth the wait!
Happy Birthday to you, my frog!
(Yes! This is the nickname I gave her! But don't repeat it!)

C'est
le moment comme chaque année! Il y a 9 ans aujourd'hui, une très jolie petite fille naissait dans la ville d'Angoulême ( pour être plus précis, c'était à l'hopital de Saint-Michel!) en Charentes. Nous l'avons attendu pendant de looooooongues heures, mais l'attente en valait la peine!
Joyeux Anniversaire, ma grenouille!
(oui, c'est comme ça que je l'appelle!... Mais lui répétez pas!)