Tuesday, May 25, 2010

A
colleague of mine was not in a good mood this morning, so I did this to cheer her up. It is a quick one as a warm-up.

Une
de mes collègues n'avait pas trop le moral ce matin, alors je luis ai fait ça pour lui rendre un peu le sourire. C'est un petit dessin fait à la va-vite pour me mettre en route.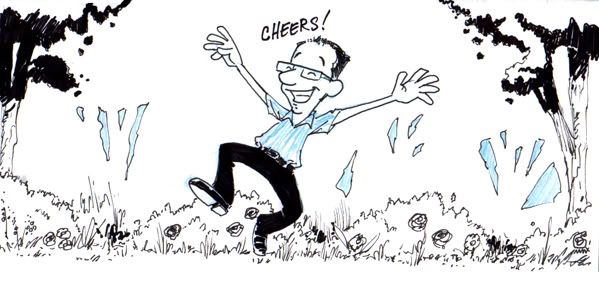 Publié par

LeDidole
à l'adresse 3:59 AM
No comments:

Wednesday, May 19, 2010

I
f only some people could make up their minds and select on of my proposed characters at work, I will not end up at the end of the day so exhausted and not willing to do anymore drawing for myself... Today, I needed to take a break from what I was working on ( character design ), and so I did this little dino. I am sorry to not be so often around, but work is really pushy!

S
i seulement certaines personnes pouvaient enfin se décider sur une de mes recherches de personnages à la boite, je ne serais pas aussi crevé le soir au point de ne pas vouloir dessiner pour moi-même... Mais aujourd'hui, j'avais vraiment besoin de faire une pause dans ce sur quoi je suis en train de bosser ( recherche de personnage ), alors, j'ai fait ce petit dino. Désolé de ne pas être aussi présent que je le voudrais, mais le boulot me presse !
Publié par

LeDidole
à l'adresse 3:59 AM
5 comments: