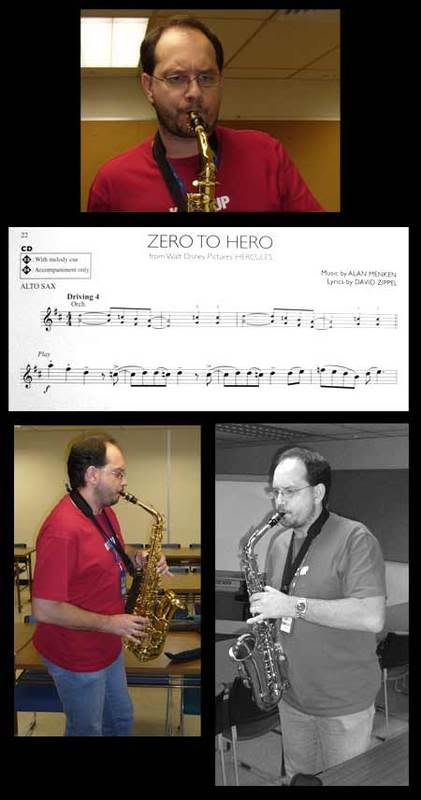 W
hy, oh why do I have accepted to participate to the coming annual dinner talent show of my company? I am obliged to practice my saxophone at the office...The song is " Zero to Hero " from Disney's Hercules cartoon. I keep you posted on the progress...if I haven't been killed by my co-workers before! It kinda remind me of an old comics, Gaston lagaffe and his awful music instrument ( le Gaffophone ) at the Editions Dupuis offices!
P
ourquoi, mais vraiment pourquoi ai-je accepté de participer au spectacle du prochain diner annuel de ma boite? Je suis obligé de m'entrainer au saxophone ... à la boite! Le morceau de musique est " de Zéro à Héros " tiré du dessin animé " Hercule " des studios Disney.
Je vous tiens au courant de mes progrès... si je n'ai pas été tué par mes collègues de bureau avant ! Ça me rappelle Gaston Lagaffe et son Gaffophone dans les bureaux des Editions Dupuis!