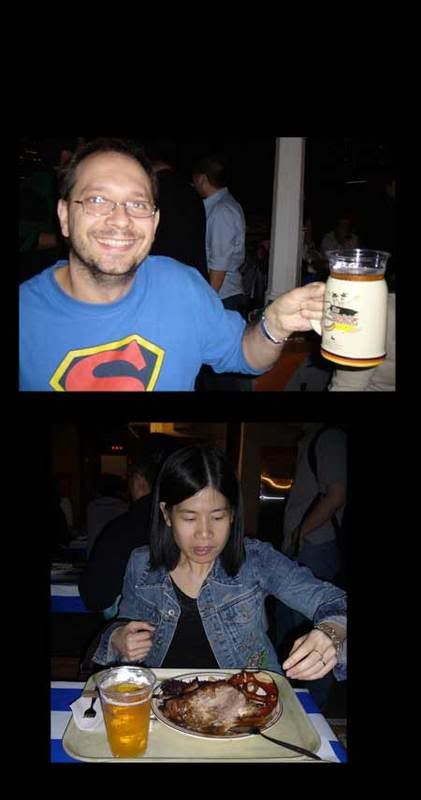 L
ast Friday, we went to the German Beerfest. It was good, and we enjoyed it a lot with some friends ( French and Chinese ) on top of the Marco Polo Hong Kong Hotel in TST. Sauercraut and Black Forest... and a little bit of beer!
There was also a Band playing some German Traditional songs to put you in the festive mood. And a beautiful view on Hong Kong.
V
endredi dernier, nous sommes allés à la fête allemande de la bière. On en a bien profité avec des amis ( français et chinois ). C'était très bon. Ça se passait sur le toit ( parking ) du Marco Polo Hotel de TST. Choucroute et forêt noire... et un peu de la bière aussi!
Il y avait aussi un groupe de musiciens pour vous mettre bien à l'aise dans l'ambiance festive. Et puis, aussi, une vue magnifique sur Hong Kong!